Xmas Coasters
Sunday, December 03, 2023
I have already started preparing my Xmas projects and hope to have them finished in due time.
My first project was an easy wall hanging, a panel I purchased last year from Hancock's Paducah. Not much to do, just joined the top with cotton batting and backing fabric and quilted it.It will probably decorate the window of my hubby's optical shop in Pyrgos together with some other ornaments.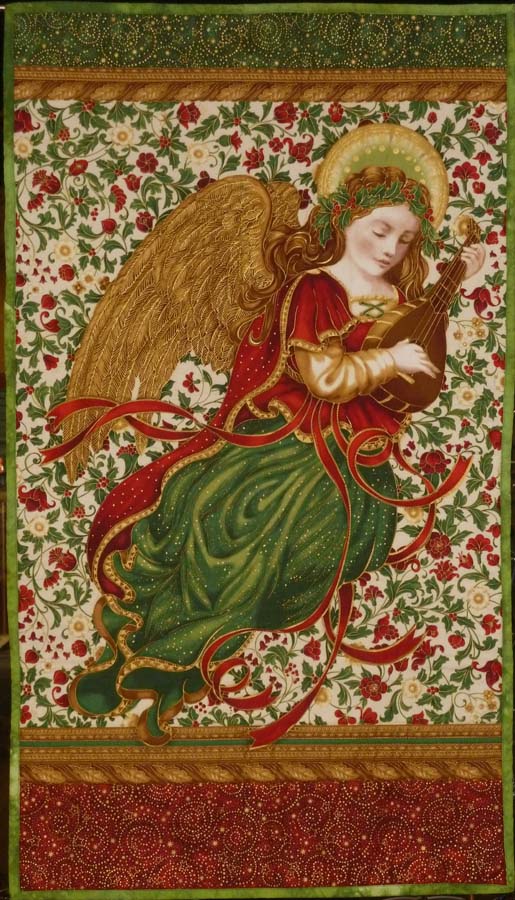 Next in line, some  sets of  Xmas coasters available from last year's unfinished projects.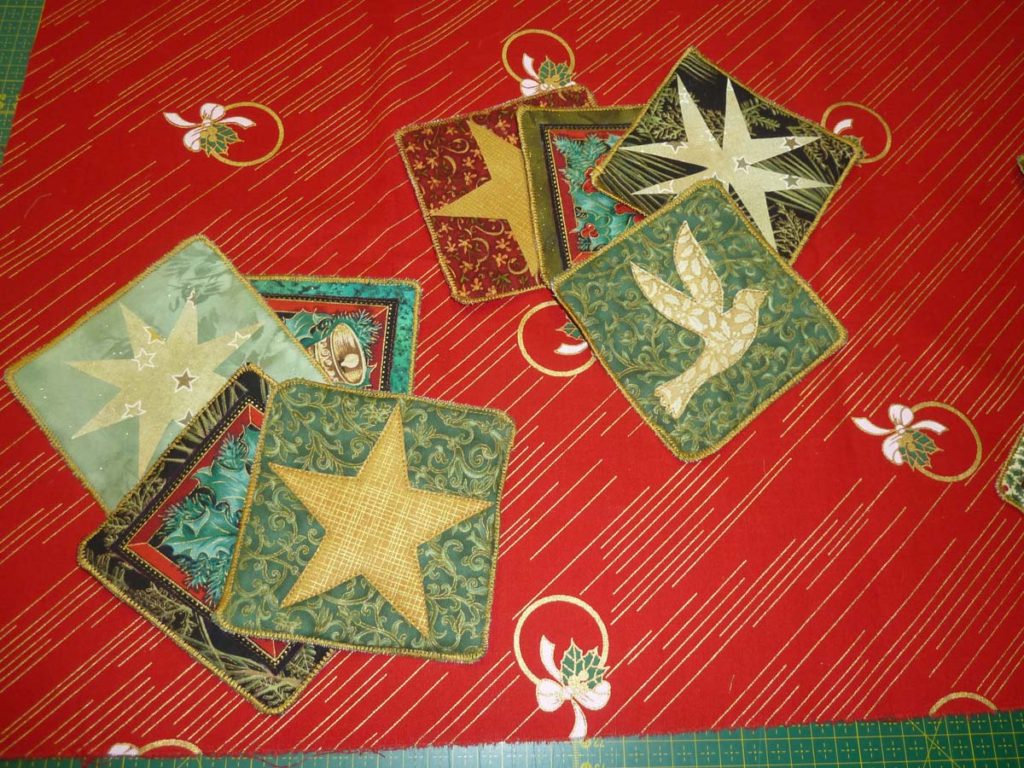 I started with a small group of scraps from my Xmas fabric collection. Cutting them into several squares 11X11 cm(4 ½"). I also cut the backing fabric using instead of batting,Timtex to make them more rigid. An alternative is fusible forcetta, (forcetta is a rigid fabric thinner than Timtex used as a lining to make Greek priests's hats).In addition to that,in order to make them more festive, I added some raw edge fused shapes on the top fabric.Once they were all  layered together, I stitched them very close to the edge,trimmed away the extra fabric and slightly painted the edge in order to hide any Timtex. At the end, I sew twice a satin stitch around the edge and gave them a nice finished edge. This is a great gift to friends and relatives,easy,useful and cheap since everything is made of scraps.